Virginia Rugby
Formed in 1961, the Virginia Rugby Football Club (VRFC) has the unique distinction of being the oldest rugby club south of the Mason-Dixon Line.
Located in Charlottesville, Virginia (the home of Thomas Jefferson and the University of Virginia) the VRFC is composed of athletes from UVA graduate schools in addition to rugby enthusiasts from the surrounding area.
Being associated with the University, our membership over the years has been very diverse. We have had players from England, Scotland, Wales, Ireland, Australia, and New Zealand.
Honors:
Spring 2010: MARFU Division III champions, 4th place nationally
VRU Division III Champions: 2011, 2010, 2009, 2008, 2007, 2006, 2003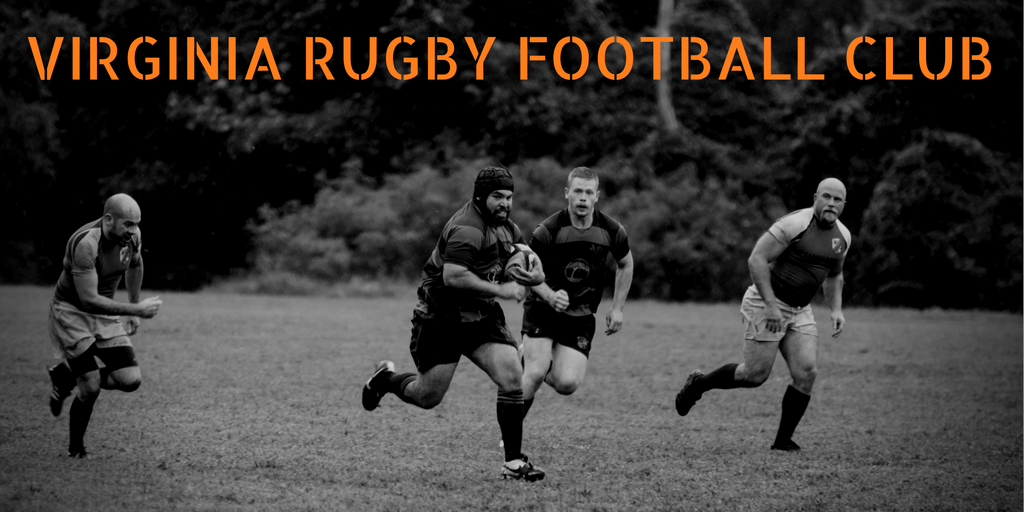 Meet the Team
Virginia Rugby's success over the years has been due in no small part to the leadership of the club.  At the end of the Fall 2016 season, Coach Tom Oxenham retired after 16 years at the helm.  Coach Tom gave so much of his time and energy to Virginia Rugby since 2000 — his leadership on and off the pitch, his passion for the sport and his dedication to the players have produced one of the most successful clubs in Virginia over the last decade and a half.  The club is excited to announce that long-time Assistant Coach, Darryl Cross, will be leading the club in to the Spring 2017 season.
Darryl Cross
Head Coach
Darryl joined the VRFC as a player as well as the Fitness & Conditioning Coach in 2011, continuing his long career as a player and coach. He started with the sport in 1985 where his high school team won the East Coast Championship in 1987, and he continued playing at the collegiate level at James Madison University and with various Senior Men's clubs around the country. Darryl retired from competitive play in 2015 to concentrate on his duties as an assistant coach, and in January 2016, he was named the Head Coach of VRFC. He is certified as a coach for 15s and 7s rugby as well as a referee by USA Rugby and the International Rugby Board.
Ryan Pruitt
Captain
Ryan has been a member of the club since 2010 joining shortly after the club's national championship run, which ultimately ended with a 4th place finish in the national semi-final game to the eventual national champions, OMBAC.  Ryan has played in the back line as well as with the loose forwards for the club and is currently leading the team from the number 8 position as well as acting as one of the club's jumpers in lineups.  He loves the science of rugby as well as  the comradely and competition inherent in rugby.