Virginia Rugby
Formed in 1961, the Virginia Rugby Football Club (VRFC) has the unique distinction of being the oldest rugby club south of the Mason-Dixon Line.
Located in Charlottesville, Virginia (the home of Thomas Jefferson and the University of Virginia) the VRFC is composed of athletes from UVA graduate schools in addition to rugby enthusiasts from the surrounding area.
Being associated with the University, our membership over the years has been very diverse. We have had players from England, Scotland, Wales, Ireland, Australia, and New Zealand.
Honors:
Mid-Atlantic Conference (MAC) Division III Men South Champions, Sweet 16 appearance in national playoffs: 2017-2018
MARFU Division III champions, 4th place nationally: 2009-2010
VRU Division III Champions: 2011, 2010, 2009, 2008, 2007, 2006, 2003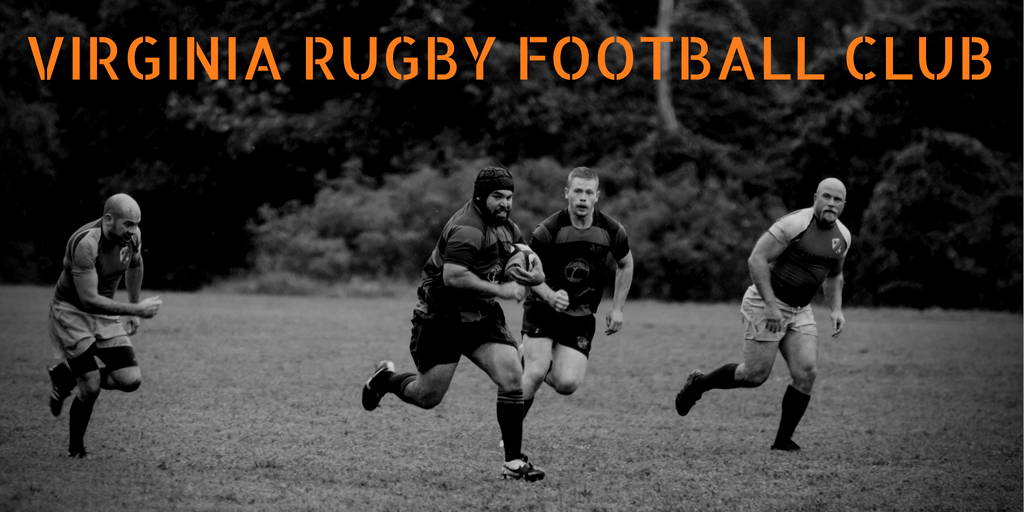 Meet the Team
Virginia Rugby's success over the years has been due in no small part to the leadership of the club.  At the end of the Fall 2016 season, Coach Tom Oxenham retired after 16 years at the helm.  Coach Tom gave so much of his time and energy to Virginia Rugby since 2000 — his leadership on and off the pitch, his passion for the sport and his dedication to the players have produced one of the most successful clubs in Virginia over the last decade and a half.  Long-time Assistant Coach, Darryl Cross, led the club as Head Coach in to the Spring & Fall 2017 season before leaving Charlottesville.  Beginning in the Spring 2018 season, we are pleased to announced that Glenn Jensen and Bryce Baxter will lead the team on the field.
Glenn
Glenn started playing rugby in 1995, as a Marine, when his best friend asked him to come out for a team. He has played 7s, 10s and 15s and represented the All-Marine Corps team and Combined Services. Glenn attended Norwich University from 2000-2004 where he played for a team that competed in the sweet 16 Div I and captained the team, he was also an assistant coach for the women's team. Glenn joined Virginia Rugby in 2015 as a player and is now serving as Co-Head Coach.
Bryce
Bryce started playing rugby in 2007 at Old Dominion University. During his time there he served terms as Vice President and Captain. While at ODU he became a certified ref and played B side 15's and A side sevens with the Norfolk Blues. Upon graduating he started playing full time for the Blue's Division 1 side at scrum half, wing, and fullback. Last May he moved to Charlottesville and joined Virginia Rugby going undefeated during the Fall Season while serving as Vice Captain.