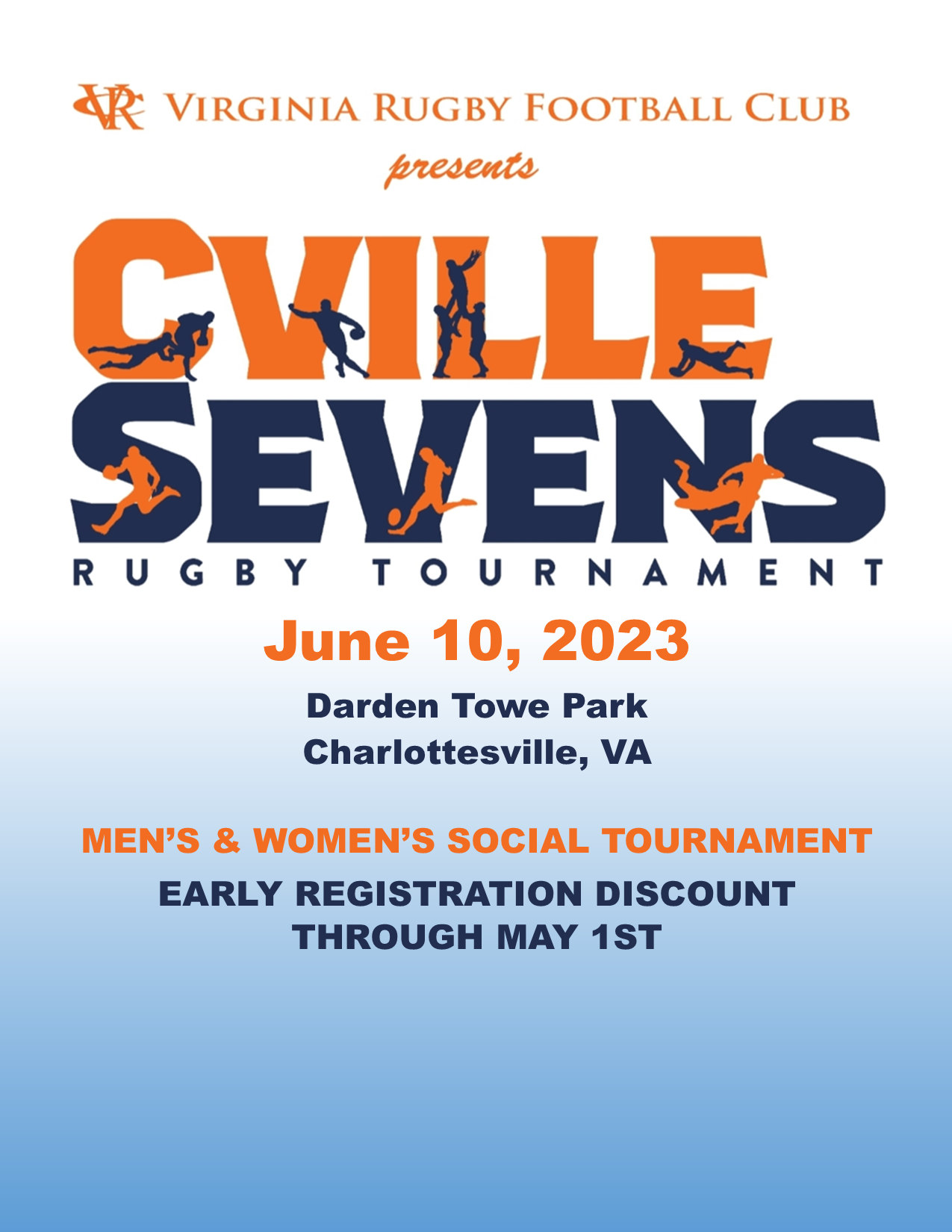 We are excited to announce the launch of the third Annual C'ville 7's Rugby Tournament on Saturday, June 10th in Charlottesville, Virginia. Fields are located at Darden Towe Park. Food and non-alcoholic beverages will be available for purchase.  This tournament is a pet and kid friendly environment and all are welcome to come and watch.
Early Bird registration is $300 through May 1st. Cost will increase to $350 after May 1st.  Tournament fees are non-refundable unless the tournament is cancelled due to unforeseen circumstances.
This is a USA Rugby sanctioned tournament, all players must have a valid registration with USA Rugby and registered teams will need to submit rosters to USA Rugby. Temporary/7's only teams will be able to register temporarily with USA Rugby, we will provide information on how to do so.
If you are interested in participating in this event and have any additional questions please contact us at [email protected].
Brackets will fill quickly so please register early to reserve your place.
2023 Cville Sevens Schedule will be announced June 1st